A Global Brand in Disposable Eco-Friendly Products: Haypak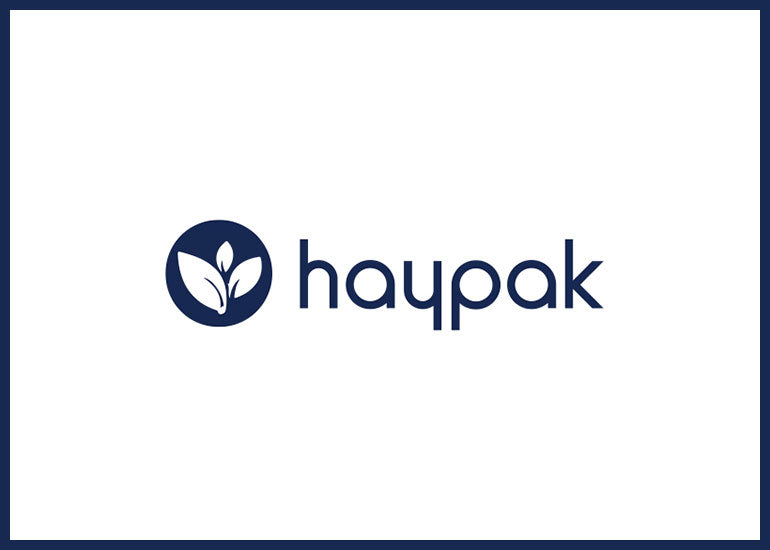 Haypak offers disposable eco-friendly products and meets your needs with their high-quality, hygienic, eco-friendly, and health-friendly products. Their disposable eco-friendly products are extra soft, waterproof, and contain moisture-absorbing properties that can be used for days. These products do not contain chemical substances or dyes. These are odorless and draw attention to their non-irritating properties. These disposable eco-friendly products are biodegradable and 100% recyclable.
Disposable eco-friendly Haypak hand towels, foot towels, hair towels, face towels, gym towels, wudu towels, bath towels, underwear, sunbed covers, auto drying towels, cat towels, dog towels, pillowcases, bedsheets, and bedding sets are ideal for businesses in several varying industries. These products are frequently used in the spa and personal care, tourism, beauty and health, accommodation, and education sectors. Cleaning and hygiene are also essential in these sectors. Businesses that want to provide quality and reliable services to their customers do not need to wash and dry products such as disposable eco-friendly towels and bedding. Thus, businesses reduce costs and save money.
Disposable Towels
The Haypak eco-friendly disposable category contains towels for feet, hands, face, bath, and hair. These disposable towels can be used in house bathrooms, hairdressers, manicure salons, beauty centers, swimming pools, restaurants, cafes, water parks, entertainment centers, spa salons, hot springs, Turkish baths, massage salons, barbers, offices, business centers, study centers, schools, hospitals, aesthetic centers, alternative medicine centers, aromatherapy centers, clinics, patient care centers, nurseries, kindergartens, hotels, restaurants, hostels, and guesthouses. You can also use these compact, lightweight, durable towels while traveling and camping.
You can use hygienic, moisture-absorbing, and durable wudu towels in houses, offices, and various workplaces.
You can use the gym towels in this category at houses, dance studios, yoga studios, fitness centers, and gyms. Gym towels absorb sweat quickly. These are water-resistant and do not irritate the skin. Also, these are made of eco-friendly materials.
You can use the car drying towels in this category in the car wash sector. They are produced from natural materials and do not leave any lint, provide high-level absorbency on the surface, and dry instantly. Their products will help you provide quality service in your business.
You can use cat towels and dog towels for the care of your little friend. These soft-textured, eco-friendly towels offer excellent care.
Disposable Underwear
Haypak disposable underwear includes panties, briefs, thongs, bras, boxers, and colonoscopy shorts. Disposable eco-friendly underwear has high-quality and hygienic properties and is for men and women.
Disposable eco-friendly products are generally ideal options for newly operated patients, pregnant women, patients who have undergone plastic surgery, people treated in a hospital, women who have recently given birth, people on a trip, and the elderly. Disposable eco-friendly underwear is designed following usage preferences, and consumer needs are convenient and useful.
Disposable underwear, which is generally healthy, clean, and hygienic, is designed from extra soft-textured and natural materials. This type of underwear is usually quite comfortable. The leg and waist regions are elastic and easily take the shape of the body.
Especially during pregnancy and upon giving birth, stain-proof, moisture-absorbent, soft, comfortable, and practical disposable underwear are crucial.
Simultaneously, this underwear can be used hygienically during womens' menstrual cycle by providing complete sealing. These light underwear make it a great convenience when traveling, camping, outdoor sports, and going to swimming pools.
This type of underwear is generally preferred by travelers and campers. These hygienic, clean, convenient, and eco-friendly disposable undergarments save the day when you cannot wash and dry clothing during traveling and camping. These disposable underwear products are very light and compact. They can be carried easily and do not take up space. After using the disposable underwear, you should throw it into the recycling bin.
Disposable Bedding
Haypak disposable eco-friendly bedding category includes sheets, pillowcases, bed sets, and massage bed sheets. Disposable bedding sets, which have become increasingly popular in houses, quarantine areas, hospitals, various health facilities, especially during the pandemic, are ultra-clean and hygienic. Users' bedding is comfortable, practical, and easy to attach and remove. Biodegradable disposable products are 100% recyclable and never harm the environment. It is enough to throw these products into the recycling bin after use.
Versatile and very cost-effective disposable products offer optimum comfort and convenience. Moreover, disposable bed linens come in a variety of sizes. Thus, it can be used very quickly and practically for beds, stretchers, massage beds, duvets, and pillows of various sizes.
The disposable products generally found in this category are designed by the users' needs and comfort. In addition, these products provide extra comfort, softness, and hygiene, are absolutely stain-proof, and have a liquid fluid barrier. Thus, such products do not leak liquids, absorb moisture, and keep infections, bacteria, germs, and viruses away. There is no risk of cross-contamination since these disposable linens are not washed but rather thrown away. It is designed to throw it in the recycle bin immediately after use. Disposable linens and bedding, which are hypoallergenic, do not contain chemicals, bleach, and dyes. Therefore, it does not irritate the skin.
You can easily use disposable eco-friendly bedding in hospitals, student dormitories, elderly care centers, clinics, doctor's offices, aesthetic centers, hairdressers, beauty salons, massage parlors, manicure salons, spa salons, hot springs, hotels, hostels, guest houses, and campsites.
Collection 2019
Sale 70% Off
Title for image